Water Filtration Plant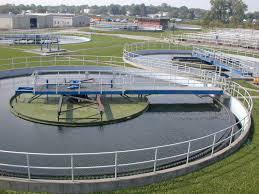 Water Filtration Plant
Price And Quantity
Piece/Pieces

100000-10000000 INR
Product Description
Since the time of our conception, we have been in the field of manufacturing, supplying, exporter and trader of Water Filtration Plant. Owing to the features of strength, dimensional stability, smooth finish and endurance, these products have a huge demand among our clients. Our team of skilled and qualified professionals have the capability to test these products as per the industrial standards to ensure their optimum performance and effective functioning. Customized as per the specifications given by the clients, Water Filtration Plant is available with us at market leading rates.
Water Filtration Plants are the important sources of decreasing pollution. They are the ways to change the polluted water to clean and non contaminated form. The water coming out from different industrial roots is in the infected form. Also the utilized water in the house holds is in the contaminated form. Sewage Treatment Plants are industry scale tasks to cut down the quantity or the denseness of the pollutants in the water and to change it in the form that is appropriate for end use.

The last use of the water can be done by using water for industrial purpose, utilizing water for drinking or using water for irrigation. The general Water Filtration Plant includes producing water appropriate for drinking. The general procedures are physical activities like filtration or procedure like settling. The other procedures are chemical activities such as disinfection and coagulation.

The substances or wastes the whose concentration requirements to be decreased by utilizing the techniques of Water Filtration Plant are categorized as follows:

Biological Wastes: It incorporates biological organisms such as bacteria, algae and virus. These organisms are baneful for drinking water and can reason in fatal diseases.
Mineral Wastes: It includes Mineral materials such as Sulfur, Iron and Manganese. Extra of these materials in the water is well-advised to be unsafe for human life. It can also reason in different fatal diseases.
Chemical Wastes: The chemical waste include wastes such as fertilizers or some other chemical wastes that are unsafe for human health if they are founded in the water.
Thus Water Water Filtration include getting rid of advanced concentrations of the above referenced impurities. At our company we vary in the Water Filtration methods and giving medium, small as well as large water treatment plants undertakings. We employ the modish technologies as well as the trends participating in the water treatment field and incorporate good experience in it.